Silica removal – Electrocoagulation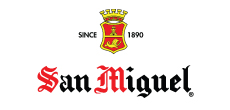 Eagle Cement, Philippines
Eagle Cement, a San Miguel group company, was having continuous blockages in their chillers due to Silica scaling.  Eagle implemented the EEC to remove >90% of the Silica found in the makeup water.
>90% Silica removal from the makeup water
Maintenance is significantly reduced with silica scaling eliminated. 
Estimated 7% increased efficiency by maintaining the chuillers scale-free.
100% of the chemicals were eliminated